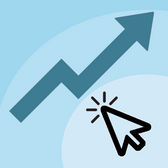 Shopify Post Purchase One Click Upsell OCU | After Checkout Upsell ACU
Boost your average order value with post-purchase upsell directly integrated with Shopify's native checkout. In just One Click, the upsell product is added to the existing order and charged for.
Post Purchase Upsell ACU leverages Shopify Checkout, naturally providing you performance, reliability, security, and a guarantee for a good experience for customers.
Easy Setup
Let's keep it simple. No Coding. No Liquid. Easy configuration. + Customise your upsell with the visual editor and instant preview. Get running immediately. Works with all themes and Shopify plans.
Features
Gallery in the checkout Upsell
Supports multi-variant products
Visual editor for quick preview
Triggers
Choose your trigger products and/or collections, Post Purchase Upsell ACU will show your upsell offer if the customer has bought any of those.
Supported Payment Gateways
Post Purchase Upsell ACU works with all payment gateways, however please note the following limitation set by Shopify currently apply, and the post-purchase page won't be surfaced in the following scenarios:
The customer chooses to check out with an instalment service or a wallet service (such as Klarna, Affirm, AfterPay, Apple Pay, Amazon Pay, or Google Pay).
The initial purchase was made with a gift card or any payment method other than a credit card.
The buyer's currency is different than store currency.
Zero Risk
Post Purchase Upsell ACU is presented to the customer after the initial order has been paid for but before the Thank you page (Order confirmation page), giving you the full guarantee that the initial order is already paid for without friction, while benefitting from boosted average order value. Accepted offers are added to the initial offer by "order editing". If the customer closes the tab, the original order will go ahead as normal as it was already paid for.
How does it work?
Post Purchase Upsell ACU is a fully integrated "one Click" upsell, the user does not have to enter their payment method a second time. While placing a hold on fulfilment, the original order is edited and the Upsell product is added to the order.